Text D5Wrestling to 84483 to receive notice about registration and rainouts
---
SCORING POSITIONS

* Neutral Position - Neither wrestler has control of the other. Usually standing. Wrestler scores by getting a takedown.
* Top Position - Wrestler has control of his opponent and has "taken his back" or has gotten behind bottom wrestler. Wrestler gains top position by either takedown or reversal. Once in Top position, Wrestler looks to earn back points or pin opponent.
* Bottom Position - Wrestler has been taken down and is under or in front of the top wrestler. Bottom Wrestler looks to score by escape or reversal.

SCORING

* Takedown (2 points): A wrestler is awarded two points for a takedown when, from the neutral position, he gains control by taking the other wrestler down to the mat and getting his back.

* Escape (1 point): Bottom wrestler is awarded one point for an escape when he gets complete separation from Top wrestler.

* Reversal (2 points): Bottom wrestler is awarded two points for a reversal when he comes from the bottom and takes opponents back without first getting an escape.

* Near fall: Near fall or "back points" are awarded when the bottom wrestler's shoulders or scapulae, or the head, is touching the mat, and the other shoulder or scapula is held at an angle of 45 degrees or less to the mat.
(2 points): Two points are given when near fall criteria are met for two to four seconds.
(3 points): Three points are given when near fall criteria are met for five seconds or more. After five seconds, the referee awards three points and stops counting.

1. At the start of practice every Thursday we will announce the tournaments available.
2. Parents interested should fill out the tournament flier (available on the web).
3. pay for each entry ($13 per weight class entered) and we will write it in the receipt book.
4. At the end of practice, wrestlers will line up according to the receipt order.
5. We will weigh each wrestler and write the weight classes on the receipt.
6. We will then hand the parent the duplicate receipt so that you will know what weight classes your wrestler is in.



WRESTLING SIGNUPS COMING SOON
2018 INFO
First night of practice November 6th at 6 pm to 7:30. Byrnes Gymnasium Wrestling Room.
We will have registration starting at 5:30 on the first night but we strongly recommend everyone to register ONLINE.
SIGNUP AND PRACTICE MONDAYS AND THURSDAYS IN BYRNES WRESTLING ROOM (BYRNES GYMNASIUM UNDER HOME BLEACHERS)
$85 boys or girls
1st thru 6th GRADE
Monday November 6 from 6-7:30 pm for those who can join. (you can join later if you are finishing other sports)
Boys and Girls 1st through 6th grade
Wrestling room at Byrnes Gym
Wear shorts and t-shirt, wrestling shoes if you have them. If not, then carry your CLEAN tennis shoes in so that they do not bring in outside dirt. Shoe soles should be washed thouroughly to prevent infection.
If you have questions, please call or text our director listed above.
Registration is online, but if you need to bring in you can register on Monday.
1. Never wear wrestling shoes outside the building. Wrestlers should wear slides or sandals until they are inside the building.
2. Never wear street shoes on the mat. This applies to parents and wrestlers. Coaches may wear street shoes that have been cleaned.
3. Go home and shower thoroughly IMMEDIATELY after practice.
4. Do not wear the same practice clothes until they have been laundered.
5. Keep wrestling shoes and headgear clean by wiping them with a 10:1 solution of water and bleach.


THANKS WOODRUFF ROAD STICKY FINGERS!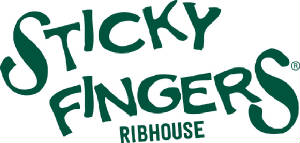 Sticky Fingers on Woodruff Road donates to D5Rebels every time you eat there! Just say you are with D5Rebels! Sticky Fingers will donate 20% of all catering or group parties that mention D5Rebels. Click here to learn more about Sticky Fingers!