ATTENTION D5 YOUTH FOOTBALL COACHES AND ASSISTANTS
Contact Director ASAP for information on coaching and assisting. All Coaches and assistants must attend a coaches clinic.


Don Bosco game is also Youth Night and State Title alumni night. The future before the game...the program builders at halftime. Alumni, Please line up at halftime in the field house endzone with your state tiitle team. If you played on multiple title teams, line up with your senior class. Go Rebles!
High School League has a rule saying you can not play school football and travel football. Please spread the word and this is for football only. There are travel football coaches saying it is not a rule (a lie) or telling parents and players to not tell their middle school coach. When a player is caught, he is no longer eligible to play football and the team will have to forfeit all games and school may have to pay a fine.
1 DR Hill player and 2 at Florence Chapel have been suspended and games will be forfeited. PLEASE spread the word to parents.
SCHSL RULE:
OUTSIDE COMPETITION/CAMPS AND CLINICS
In Season
Participation on an outside team during a sport season is permitted in all sports except football. Professional try-outs during the season in all sports are prohibited. Violation of this policy renders a student ineligible to return to his/her school team.
Varsity Schedules, Scores & Standings
Jr. Varsity Schedules, Scores & Standings
---
Text D5Football to 84483 to receive rainout alerts on your mobile


THANKS WOODRUFF ROAD STICKY FINGERS!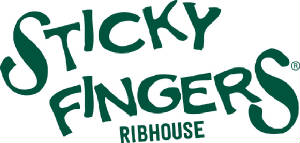 Sticky Fingers on Woodruff Road donates to D5Rebels every time you eat there! Just say you are with D5Rebels! Sticky Fingers will donate 20% of all catering or group parties that mention D5Rebels. Click here to learn more about Sticky Fingers!