PROVEN SUCCESS! - 11 former D5 Volleyball Players that tried out for their middle school teams made it! CONGRATULATIONS!
WE NEED COACHES
Please contact the Director if you are willing to help this season. Thank you.
---
Text D5Volleyball to 84483



The volleyball tournament this weekend is at the Upward Luke Center behind High Point Academy. 411 Old Lowe Rd. Spartanburg, SC 29303
Be there before 8:15am to get jersey and warm up. Games start around 9am. Wear black shorts. There is an entry fee for spectators.
Go Rebels!!!!
D5 VOLLEYBALL SCHEDULE
MONDAY 6:30 - 8PM
SATURDAY 9 - 11AM
TOURNAMENT DATES
NOVEMBER 16 @UPWARD
NOVEMBER 23 @ CHESNEE
DECEMBER 7 @ BYRNES
DECEMBER 14 @ UPWARD
AWARDS WILL BE AT UPWARD DECEMBER 14


THANKS WOODRUFF ROAD STICKY FINGERS!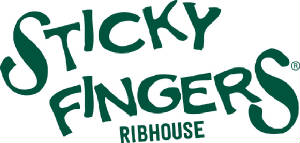 Sticky Fingers on Woodruff Road donates to D5Rebels every time you eat there! Just say you are with D5Rebels! Sticky Fingers will donate 20% of all catering or group parties that mention D5Rebels. Click here to learn more about Sticky Fingers!