PROVEN SUCCESS! - 11 former D5 Volleyball Players that tried out for their middle school teams made it! CONGRATULATIONS!
WE NEED COACHES
Please contact the Director if you are willing to help this season. Thank you.
---
Text D5Volleyball to 84483



Online VOLLEYBALL REGISTRATION NOW OPEN thru September 14th.
3rd-6th Grade
$50 Registration Fee
WE HIGHLY RECOMMEND EVERYONE REGISTER ONLINE!
Knee pads required. See Dick's Sporting Goods - Westgate
In person signups are at D5Rebels HQ
10am-1pm - September 8th
6-7:30pm - September 10th and 13th.
September 17th is the first day of practice.
Tentative Practice Schedule
Practices:
Sept 17th 6-7:30
Sept. 19th - 6-7:30
Sept. 24th - 6-7:30
Sept. 26th - 6-7:30
Oct. 1st - 6-7:30
Oct. 3rd - 6-7:30
Oct. 10th - 6-7:30
Oct. 15th - 6-7:30
Oct. 22nd - 6-7:30
Oct. 24th - 6-7:30
Oct. 31st - 6:30-8pm
Nov. 3rd - 10-11:30
Nov. 5th - 6:30-8pm
Tourneys:
Upward Tourney - Sept. 29th
Upward tourney -Oct. 20th
Byrnes Tourney- Oct. 13th
Byrnes Tourney- November 10th and awards ceremony after


THANKS WOODRUFF ROAD STICKY FINGERS!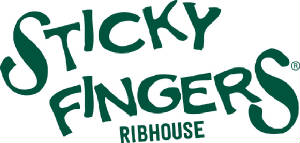 Sticky Fingers on Woodruff Road donates to D5Rebels every time you eat there! Just say you are with D5Rebels! Sticky Fingers will donate 20% of all catering or group parties that mention D5Rebels. Click here to learn more about Sticky Fingers!