THANKS WOODRUFF ROAD STICKY FINGERS!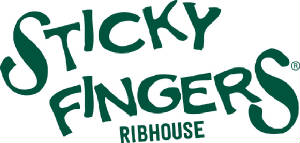 Sticky Fingers on Woodruff Road donates to D5Rebels every time you eat there! Just say you are with D5Rebels! Sticky Fingers will donate 20% of all catering or group parties that mention D5Rebels. Click here to learn more about Sticky Fingers!
Tennis Spring 2019!
Boys and Girls Ages 8-13 welcome!
I am looking forward to a very productive set of clinics this year! All skill levels will be welcomed!
A calendar will be sent out in the near future.
1. All clinics will be held at Beech Springs, weather permitting. Unfortunately with hard courts, even a slight rain can cancel our play. The courts get slippery and the safety of my players is my first priority. I will try to make a decision with advance notice, but sometimes the weather does not cooperate. Please be patient.
2. The players should wear athletic shoes, athletic pants/shorts and shirt. Pants/shorts with pockets are preferred. Athletes will receive a Rebels jersey for registering.
3. All players are responsible for their own racquet. If you don't have one already, you can purchase one from Dick's sporting goods. Please get a racquet that is size and weight appropriate for your child.
I am looking forward to a great season!
Scott McNeal
D5 Tennis Director
864-706-7787